Massive Termite Nest Found in Home in Hillcrest
Massive Termite Nest Found in Home in Hillcrest
October 14, 2014 by Conquer Termites - Brisbane South Central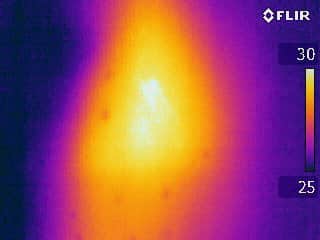 It was a beautiful day in Hillcrest when a home owner phoned us and told me he thought he had termites in his house. Firstly I asked him what signs he was seeing and how long it had been since the last termite inspection. He told me there was mud coming out of the gyprock walls and there has never been a termite inspection. Unfortunately I advised the customer that it does sound like termites and we went straight out that day to have a look.
As soon as I stepped inside the house I could see the mud coming out of the walls and let him know that it was definitely termites. The lovely home owner in Hillcrest asked us to do a full termite inspection so we could identify if there were any more live termites throughout the house. Our termite inspection always starts in the garden to make sure there isn't any conducive conditions supporting termites like tree stumps, big logs or even wooden retaining walls.
When I started the termite inspection inside I could see two areas of concern which the home owner was not aware of. I pointed these areas out and showed him the live termites inside the walls. The poor home owner was very shocked that he had missed it. The bigger nest I found was in the middle of the house behind the television (please see photo), the termites would have been attracted to the heat. After completing the full termite inspection there were three termite nests found in the house. As sad as the customer was he was happy we had found them and he asked me to eradicate the nests. Conquer Termites use Termidor foam to eradicate any termite activity in the house. The only way to keep termites out is to install a chemical treatment around your house.
If you want peace of mind that your house is protected by an accredited Termidor applicator call us now for a free quote.
3343 3934 or 0432 721715.
Please check out our other Website as well.
www.termitesruncorn.com.au