Thermal Imaging
Thermal Imaging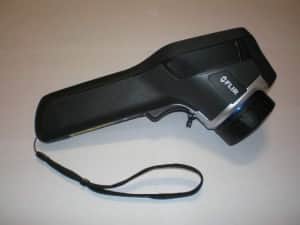 Conquer Termites uses the latest technology Thermal Imaging Camera the Flir E50.
You might be asking why do we use Thermal Cameras in Termite or Timber Pest inspections. The reason behind it is as subterranean termites start attacking your home, termites bring moisture & dirt from the ground into your home. Termites always need moisture to survive, which they bring in their small tunnels. As subterranean termites attack your home the moisture they bring is detected by our Thermal Cameras as dark patterns or spots. When we have lots of termites inside the house our state-of-the-art Thermal Cameras show a very bright ball of heat. It's just the same as putting 100 people in a very small room.
Thermal imaging is a technology that will detect differentials in heat energy. In a termite inspection in Sunnybank Hills last week we had suspected termite infestation in a window frame, but our moisture meter had failed to pick anything up. By using the thermal imaging camera, we were able to detect a few hot spots and by using it in conjunction with the borescope, we were able to find a lot more termite activity in the walls.
It's a useful tool, but it has its limits, particularly here in Brisbane, or the rest of South East Queensland. If the ambient temperature of the wall is the same as the termite workings (for example over 23 degrees Celcius), a thermal camera isn't necessarily going to pick anything up. As well, just as in our Sunnybank job, if that particular spot only has a small number of termites, then we are going to need to introduce other tools to get a better picture of what's going on.
While we feel 'safer' and better looked after if we have the latest gadgetry at our disposal, it's good to remember that sometimes simpler methods can be more successful, or should at the very least be used in conjunction with newer methods. They do not replace the tools we have been using successfully for years.
If your Termite company doesn't have the latest state-of-the-art thermal camera for their Termite Inspection, they might not be as thorough as Conquer Termites South Central.
---
For more information or professional advice on termites in the South Brisbane area, contact Conquer Termites South Central today.
Online Enquiry
0432 721 715