Pest Control – Algester
Pest Control – Algester
July 3, 2012 by Conquer Termites - Brisbane South Central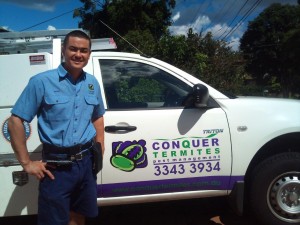 As time goes on Conquer Termites is installing a lot of pest control services to homes in Algester. A couple of reasons behind this is that most of the homes in Algester are lowset making it easier for pests to enter and council parks, picnic areas and creeks are close to homes.

These few reasons are excellent grounds for general pest to breed. General pest control in Algester is regarded a good method of reducing crawling insects. No pest control can totally rid your home from pests but it does keep their numbers down.

If you have your house sprayed by Conquer Termites you will receive a 12 month warranty for most pests, but unfortunately not for black ants. If you do have a problem with blacks ants please let me know as black ants require a different spray.

If you are in need of pest control in Algester or surrounding suburbs please call us today.