Termite/Pest inspection – Stretton. Termites bypass Termimesh
Termite Inspection – Drewvale – never seen before
April 19, 2012 by Conquer Termites - Brisbane South Central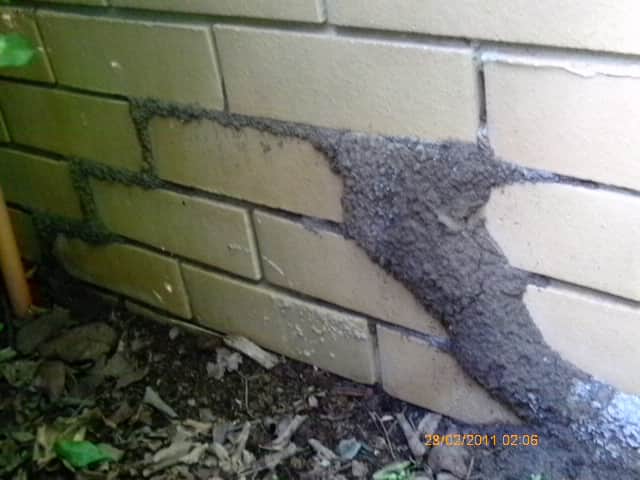 A good reason to hire a professional termite inspector to conduct termite inspections is to make sure home owners in Drewvale keep nasty termites or white ants out of your homes. The earlier you act the better off home owners will be in minimising termite damage.

I just started my termite inspection in Drewvale when I saw a huge termite lead coming out of the ground and up the outside of the wall, believe it or not it was the same size as my forearm (please see photo). As a termite inspector I can honestly say I have never seen a lead this size coming up the outside of a house like this.

For true "peace of mind" I would strongly recommend to call a professional termite/white ant inspector to do the job right. Conquer Termites will send a 10 page termite report with recommendations and a 10 page termite treatment proposal. Our lovely customer in Drewvale did the right thing by booking in a full termite inspection then 3 days later she booked in a full termite treatment.

Please see footage of how much damage there was in her walk-in wardrobe.