Pest/White Ant Inspection – Robertson
Pest/White Ant Inspection – Robertson
March 9, 2012 by Conquer Termites - Brisbane South Central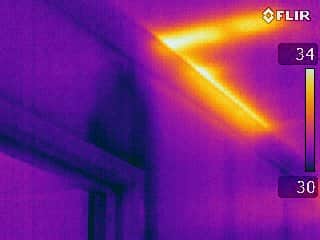 It was a rainy Saturday in Robertson, while we were installing a Termite barrier we received a phone call from a worried customer in Robertson who was enquiry about a Pest Inspection. On the phone the customer informed me he inspects his house regularly for termites and has just spotted what seemed like mud coming out of the wall. As we were busy installing a chemical treatment on a Saturday we arranged to see him Saturday afternoon for a free termite check.

When we arrived we quickly went up into the roof void and identified the customer definitely had subterranean termites in the roof. We used a boroscope to see inside the walls to access the termite damage, fortunately for the homeowner the damage was minimal. As it was getting late we used Termidor foam to kill the live termites to give the customer peace of mind, then came back Monday for a full Timber Pest Inspection with Report.

A full Pest Inspection starts with a visual inspection using a knocker and a moisture meter is passed over all walls. We then use the latest thermal imaging camera the Flir E50 to measure the surface temperature of all walls. Please see the photo to the right, this is what the thermal camera found in this inspection. The darker patch above the door frame is live termites, Please ignore the glowing ceiling as this is from the sun heating it up due to no insulation. As the termites bring moisture into the house the surface temperature lowers which is a certain give away to a trained thermal camera technician. If your Termite Inspector doesn't have a thermal camera he could easily miss termites inside your walls.

A small message to every home owner is to regularly check your house for termites to keep any termite damage to a minimal, then call us for a friendly helping hand.

Contact Nick Wood on 07 3343 3934 or 0432 721 715.