Termite Inspection – Marsden – Door Falls Off Due To Termites
Termite Inspection – Marsden – Door Falls Off Due To Termites
December 29, 2014 by Conquer Termites - Brisbane South Central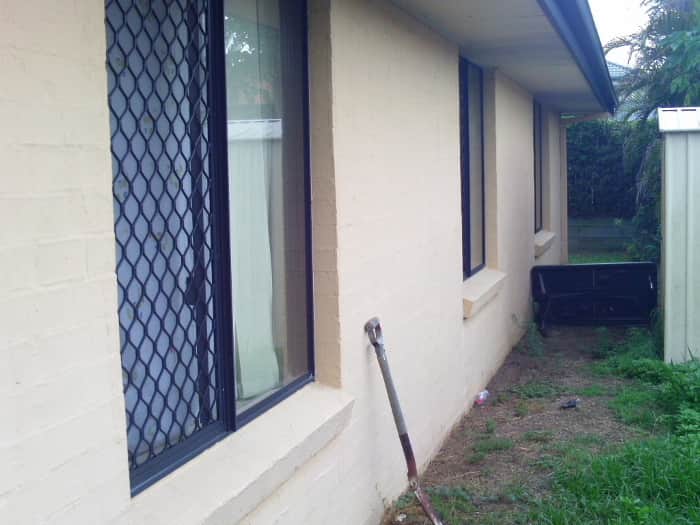 When Conquer Termites hears that a customers door has fallen off in Marsden as they think they have termites we know for a fact that the customer in Marsden needs a termite inspection. The customer told me they could see some type of mud in the door frame where the hinge is situated. I explained to the customer that unfortunately this does sound like termites and we can come out to the property and start with a free termite check.
Our "free termite check" is basically a free service we provide if you think you have found white ants inside the house. We only check the area of concern, if it is termites we can conduct a full termite inspection for a fee using the best thermal imaging camera. After our thorough termite inspection on the house in Marsden we could identify that the termite entry was behind a leaking down pipe, this was determined by placing small holes in the gyprock walls with permission from the home owner.
Lucky for this home owner the termite damage was confined to the bottom plate, some wall studs and the door frame. After finding where the termite activity was, we needed to eradicate the white ants inside the house before a termite treatment can be installed. Conquer Termites strongly believes in the transfer poison Altriset and Termidor which means the termites will carry it back to their nest.
Many home owners do not realise the importance of keeping any moisture source away from the house as termites need moisture to survive. Did you know that one in three homes in Marsden have been attacked by termites in their life time. Unfortunately every body knows someone who has been affected by termites, so if you are worried about termites eating your home call Conquer Termites now.
If you want your house inspected by a very experienced Termite Inspector and with the latest thermal imaging camera call us now on 3343 3934 or 0432 721 715.
Please check out our other Website as well.
www.termitesruncorn.com.au