Termite Inspection – Regents Park – Curtains Fall Down
Termite Inspection – Regents Park – Curtains Fall Down
May 14, 2015 by Conquer Termites - Brisbane South Central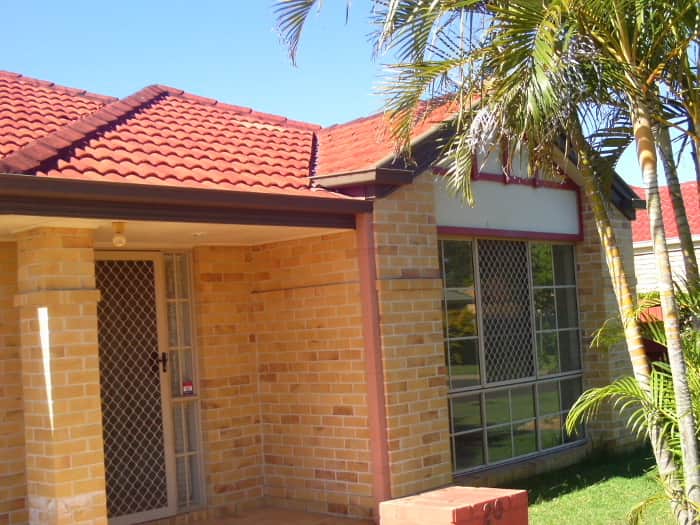 As the heading says the home owner in Regents Park did not realise he had termites attacking his window frame until he came home from work and found his whole curtain had fallen down. He than rang Conquer Termites to conduct a full termite inspection of his house in Regents Park. When we arrived there were still live termites eating through the window frame. The whole house was surrounded by a concrete footpath which termites absolutely love.
Some home owners in Regents Park think that cement footpaths keep termites out, but unfortunately termites love being underneath concrete as it is dark, moist and no predator can get to them. Termites will forage towards the house and find a small crack in the brick work and enter in a concealed manner. White ants will always start in the yard feeding on any loose timbers, tree stumps or old retaining walls. Luckily for this home owner in Regents Park our termite inspection did not find any other termite activity in the house, even when we used our thermal imaging camera we did not find any significant temperature differences.
Our recommendation was to install a full termite protection to the house to prevent further termite attack. Conquer Termites use the best transfer poisons (Altriset and Termidor) to protect all houses. We use the safest transfer poison on the market, so all home owners in Regents Park can feel very safe while their house has been protected against subterranean termites.
If you would like a termite inspection or a free quote call us now on 3343 3934 or 0432 721 715.
Please check out our other Website as well.
www.termitesruncorn.com.au