Termite Inspection - Termites Eating Treated Pine - Waterford West
Termite Inspection - Termites Eating Treated Pine - Waterford West
November 22, 2016 by Conquer Termites - Brisbane South Central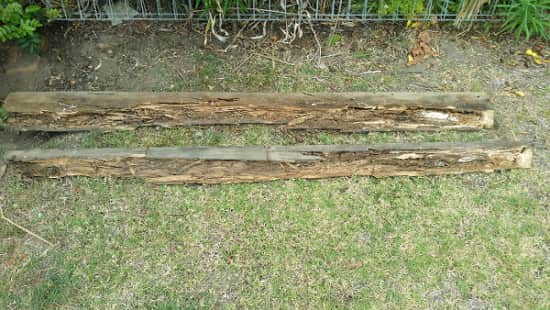 While conducting a termite inspection in Waterford West, we came across a treated sleeper in the garden which had been completely eaten by termites (white ants). There is a misconception in the general public that termites do not eat treated timber, unfortunately this is very untrue. Conquer Termites always recommends to conduct regular termite inspections.
Termite control starts with removing as much timber as possible in the yard as this will encourage termites to forage towards your house in Waterford West. Conquer termites will always hear our customers say, we have treated timber in the yard, termites will not eat them. The truth is, termites will eat treated timber until they cannot handle the taste of the poison and then will move onto the next piece of timber.
Termites will start eating timbers in the yard for example timber sleepers or old tree stumps, once they have finished with the tree stump they could then start eating their way through your biggest investment, your home! Unfortunately all home owners in Waterford West will not know they have termites inside their home until it is too late.
If you are worried about termites in Waterford West please call Nick Wood from Conquer Termites on 3343 3934 or 0432 721 715.