Termite Inspection Windaroo – Small Nest Found in Yard
Termite Inspection Windaroo – Small Nest Found in Yard
March 2, 2015 by Conquer Termites - Brisbane South Central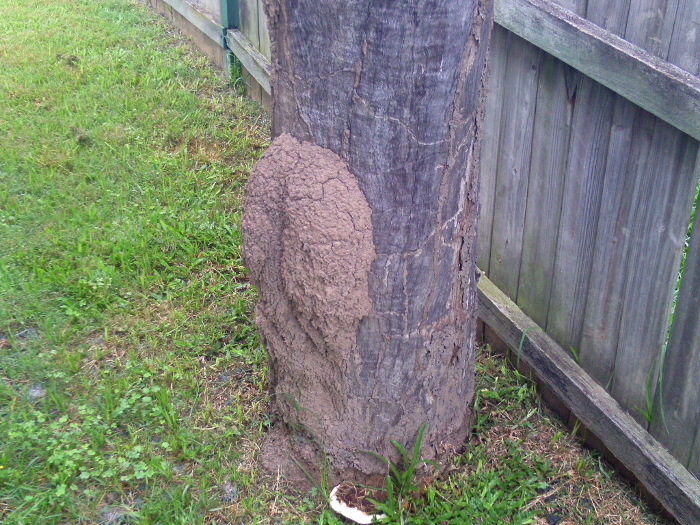 Conquer Termites received a call from a customer in Windaroo wanting to book a full termite inspection as it had been a long time since the last inspection. We always recommend to conduct termite inspections on a regular basis. The reason behind this is because if you have termites and you haven't seen them, we will definitely find them as we have all the current and special tools of the trade.
After the humid weather we have had in Brisbane termites are always on the move in Windaroo, so if you think you have spotted any termites in the yard or the house please contact us now. Our termite inspectors are always working in Windaroo as more and more houses are being attacked. The home owner in Windaroo knew he had a small termite nest on a tree stump near the house but he thought like most home owners, if they are on a tree stump they won't eat my house. Unfortunately this is very wrong, termites or white ants are always foraging for a new timber source which unfortunately can easily be your home.
While I was doing the termite inspection I could see termites had attacked the skirting board in the lounge room and the window frame in the main bedroom. After the termite inspection in Windaroo the customer was happy for us to install a chemical treatment using Altriset (which is the safest chemical on the market) but we also can install termite barriers using Termidor.
If you would like a termite inspection or a free quote call us now on 3343 3934 or 0432 721 715.
Please check out our other Website as well.
www.termitesruncorn.com.au