Termite Inspection – Windaroo
Termite Inspection – Windaroo
December 26, 2014 by Conquer Termites - Brisbane South Central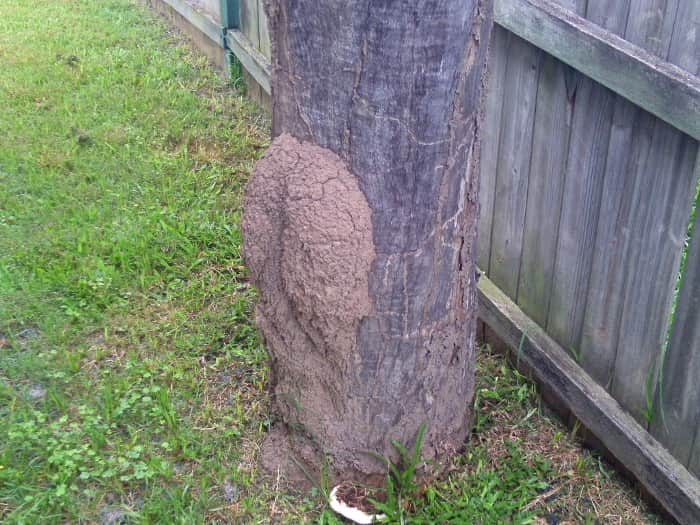 Conquer Termites received a call from a home owner in Windaroo wanting a full termite inspection as the customer had termites about 6 weeks ago and now they are back but in a different place in the house. The home owner explained to me that his house was in the process of selling and he just wanted a quick fix for the sale.
Conquer Termites will accommodate everyone's concerns and needs, so we agreed to do a full termite inspection and a inspection report that would be emailed later that day. We understand this home owner in Windaroo does not want the expense of installing a chemical treatment or treated zone around the structure as they are moving on, so we agreed to eradicate the termites inside the house on the day of the inspection but this is definitely not recommended as termites will enter the house in a different area.
The only problem is when the new purchaser conducts a pre-purchase inspection they could find evidence of termite workings or even worse live termites inside the structure. Once the termite inspector finds any signs of termites inside the house it is basically the end of the sale as no new home owner wants the extra stress of termite repairs. Conquer Termites always recommends to conduct a termite inspection at least every 6 months. If your wanting a professional termite company make sure all termite inspections are carried out with a thermal imaging camera as we do at Conquer Termites.
The good outcome for this home owner in Windaroo is that the termite damage to the house was only minor so the repairs could have been fixed easily. Termites are very persistant in nature so I am sure they will return in the near future.
If you want your house inspected by a very experienced Termite Inspector and with the latest thermal imaging camera call us now on 3343 3934 or 0432 721 715.
Please check out our other Website as well.
www.termitesruncorn.com.au