Termite/Pest inspection – Stretton. Termites bypass Termimesh
Termite/Pest inspection – Stretton. Termites bypass Termimesh.
August 20, 2012 by Conquer Termites - Brisbane South Central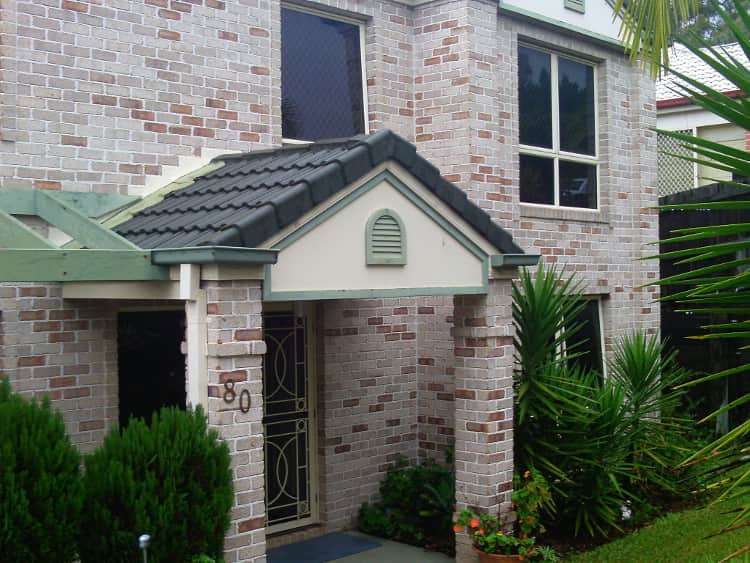 I was conducting a termite/pest inspection in Stretton as the home owner had spotted early signs of termite damage in a window frame. The first step of a pest/termite inspection is to check the gardens for termites or white ants. This house in Stretton had no obvious signs of termites in her garden and there were no signs of any tree stumps or wooden retaining walls. The next step was a visual inspection of the exposed timbers with our famous knocker. We then use a moisture meter on the gyprock walls as termites (timber pest) can be concealed behind walls.

A pest/termite inspection in Stretton will differ from house to house, so it is a good idea to hire a professional termite inspector to thoroughly inspect your valuable home. Our favourite tool in the termite/pest industry, comes into play next, the thermal imaging camera. This tool to the general public can see through walls but it actually measures the surface temperature of the wall. The final step in a termite/pest inspection in Stretton is to check the roof void.

As a professional termite inspector I always like to find the entry points where possible, so I started to dig right beside the effected window frame and to my amazement I found termites (white ants) had passed the Termimesh that had previously been installed. A lot of home owners in Stretton think if they have Termimesh, termites will not attack their home. As you can read from this blog, this is wrong. A big lesson to learn from this is to check your house regularly to keep any termite damage to a minimal, or ring Conquer Termites.