Termite Treatment – Underwood – not a happy surprise for a Renovator
Termite Treatment – Underwood – not a happy surprise for a Renovator
December 6, 2011 by Conquer Termites - Brisbane South Central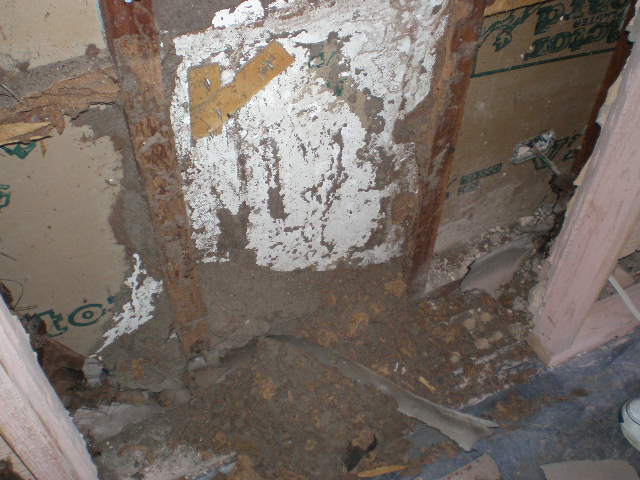 I received a phone call from a new customer in Underwood last week, who had found probably the last thing that a renovator wants to find. He and his builders had been cutting a hole in his brickwork and found live termites (white-ants).

Obviously, we organised a thorough Termite (Pest) inspection to be done as soon as possible.

A lot of people with brick homes tend to think they are safe from termite attack, when in fact they are just as susceptible as anyone else. A lot of homes are simply brick veneer, and these can be some of the worst, as the termites (nasty pest) can crawl behind the veneer and remain undetected for a long time. Did you know that termites can actually be eating your house, undetected for up to 10 years? This alone seems a good reason to have regular pest inspection if there ever was one.

Even double brick homes with steel frames can come under attack from these determined little pest. A CSIRO termite specialist says "They just get in and start eating the architraves or the paper on plasterboard, that sort of thing. Just because your house doesn't have timber framing doesn't mean they won't get you."

In fact, termites can squeeze through a crack as small as 2mms. There are very few homes that can claim that they wouldn't have an entry that small somewhere in their home or foundation.

Obviously, this Underwood home had been under attack for quite some time. Not only did we confirm live termite activity his builders had found, but with the help of a thorough termite inspection and our thermal imaging camera (more about that in another post) we were able to detect other areas of live activity that they may never have found. One of these was so extensive that the entire hardwood stud had been eaten through all the way to the roof. The damage to this stud was completely concealed! Termites by their very nature are sneaky. They prefer to eat their food (this Underwood home, in this case) from the inside out. They do this to protect the virtually blind colony from predators (and detection) and control the humidity and moisture that they need to survive.

We also found termite damage and live activity up in the roof void. Obviously, our Underwood customer booked in a Termite Protection program on the spot. And since he booked in September, he was able to take advantage of our Summer deal and we deducted the price of his Termite inspection and we threw in the localised termite control (which is an excellent short term way of dealing with the live termites found. A complete Termite barrier is strongly recommended). So the only good piece of news our poor homeowner got that day was a handy $400 saving. He was very relieved, however at the thoroughness of the pest inspection and the areas we were able to detect that they may not otherwise have done.

Remember, if you are extending your home, it's vital that you also extend any Termite Protection program you have in place, to make sure that your entire home is still protected. Even if you haven't detected any termite activity yourself, to be safe you should book a termite (white-ant) inspection at least every 6-12 months. And if you DO find any termites, be careful not to disturb them. This is only going to encourage them to move to an even harder to detect area.

For a free half hour check, or a termite inspection, please give Conquer Termites South Central a call on 07 3343 3934 or 0432 721 715.