Edens Landing Termite Inspection - 4207
Edens Landing
Termite Inspection - 4207
Online Enquiry
0432 721 715
September 10, 2020 by Conquer Termites - Brisbane South Central
Conquer Termites South Central has been servicing Edens Landing with high quality termite treatment solutions since 2010. We offer an extensive range of termite inspection and treatment services to homeowners in Edens Landing, providing the best termite inspections, termite treatments, termite barriers and pest control solutions available in the Edens Landing area.
Our highly trained technicians maintain a comprehensive understanding of the latest Termidor products, as well as the conditions and landscapes that influence termites and other pests. This enables our specialists to conduct high quality termite inspections and deploy tailored treatments for your property in Edens Landing.
Termite inspection services provided in Edens Landing
Free Termite Check
Get free professional advice on treatment and prevention.
Termite Inspection
Using the latest technology to analyse heat signatures, vibrations and moisture levels, our technicians are able to verify the presence of a termite infestation. Following a thorough assessment of your property, you will receive a comprehensive report detailing the scope and severity of the damages caused by termites. The report also includes photos of your property, and you will receive a copy via email that same day. Once the inspection has been completed, our technicians will provide advice on prevention and treatment methods to keep your property protected from termites and pests.
---
We strive to provide homeowners with the best termite treatment services in Edens Landing. If you suspect termites in your home, do not risk the damages. Contact Nick Wood from Conquer Termites South Central today.
Online Enquiry
0432 721 715
---
Words from our clients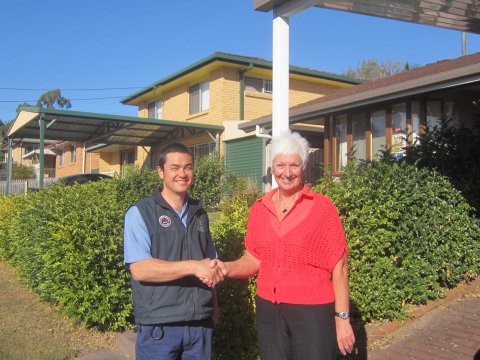 The work was done in an efficient and timely manner and the areas treated were made good and left clean and tidy. Rita Davies, 8 Winston Street, Rochedale South, 4123, 3 August 2011
Read More →