Marsden Termite Inspection - 4132
Marsden Termite Inspection - 4132
Online Enquiry
0432 721 715
September 4, 2021 by Conquer Termites - Brisbane South Central
Conquer Termites are your local pest control experts in Marsden. Termites are a major threat in Marsden and can potentially cause large amounts of damage to a home when not detected quickly. At Conquer Termites, we are among Brisbane's leading termite inspection and pest management specialists. With over 10 years servicing Marsden and South Brisbane suburbs, Conquer Termites will provide the professional expertise to protect your home from termites and set your mind at ease.
Termite inspection services provided in Marsden
Free Termite Check
Get free professional advice on treatment and prevention.
Termite Inspection
We offer a free half hour termite check and consultation for residents within Marsden. Our trained and skilled termite inspectors are equipped with technology to thoroughly inspect areas of concern. We commonly use thermal cameras to detect termite activity behind walls and moisture meters to identify any higher moisture content material inside the timbers. Higher moisture measurements can indicate termite/white ant activity as they leave a damp trail as well as dampen their own feeding grounds. Learn more about the technology we use.
On completion, we provide a comprehensive 21 page report outlining the threat, severity and scope of the termite infestation. The report includes photos of your property and a copy will be emailed to you on the same day. Concluding the inspection we will provide additional prevention and treatment methods that will secure your property from termites.
---
If you suspect you may have termites in your home or simply want the peace of mind of knowing you are protected, contact Nick Wood and book your free inspection today.
Online Enquiry
0432 721 715
---
Words from our clients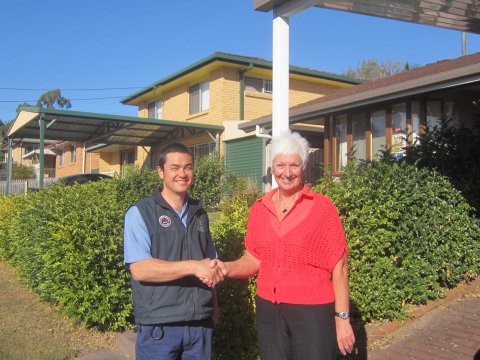 The work was done in an efficient and timely manner and the areas treated were made good and left clean and tidy. Rita Davies, 8 Winston Street, Rochedale South, 4123, 3 August 2011
Read More →