Regents Park Termite Inspection - 4118
Regents Park Termite Inspection - 4118
Online Enquiry
0432 721 715
November 18, 2019 by Conquer Termites - Brisbane South Central
The Regents Park park lands are an ideal environment for termites. This causes the surrounding homes to have a higher than average risk of termite infestation. Left unchecked, termites can cause severe damage to your home in a short period of time. Regular termite inspections are essential for preventing damage from termite infestation before it occurs.
We have been servicing the South Brisbane community since 2010, providing termite extermination services and pest control. We understand the local environment and can provide you with cost-effective, specialised solutions for any pest or termite problem, no matter the scale or severity.
If you area Regents Park homeowner and are suspicious of termite activity, contact Nick Wood from Conquer Termites South Central today for professional advice on termite prevention and treatment.
Termite inspection services provided in Regents Park
Free Termite Check
Get free professional advice on treatment and prevention.
Termite Inspection
Using the latest technology, our technicians analyse moisture levels, vibrations and heat signatures to determine the presence of termites. After a thorough assessment of your property, you will receive a comprehensive report describing the scope and severity of the termite infestation. This will include detailed advice on prevention and treatment methods so you can secure your property from pests in the future.
We strive to communicate all available options and provide homeowners with the best termite services in South Brisbane. If you suspect termites in Regents Park, do not risk the damages. Contact Nick Wood from Conquer Termites South Central today.
Online Enquiry
0432 721 715
---
Words from our clients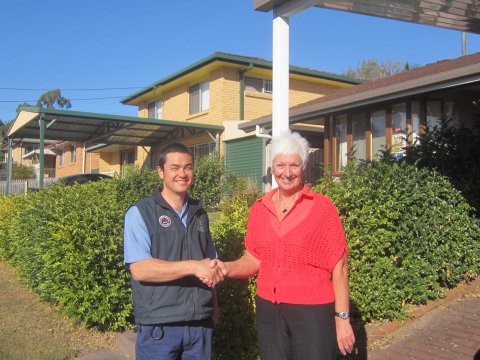 The work was done in an efficient and timely manner and the areas treated were made good and left clean and tidy. Rita Davies, 8 Winston Street, Rochedale South, 4123, 3 August 2011
Read More →